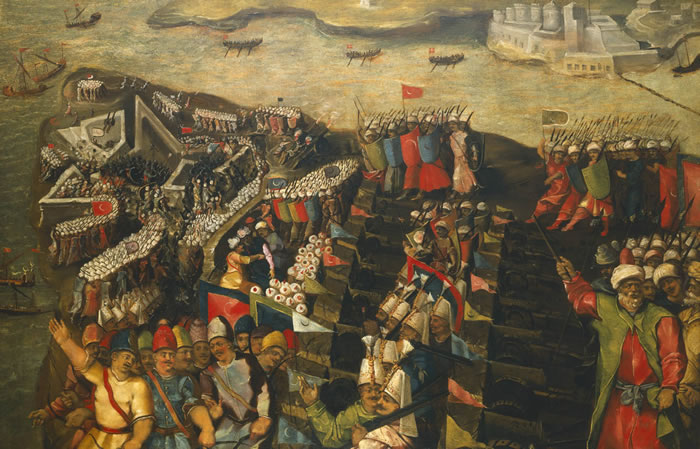 Above: The Siege of Malta - Capture of Fort St Elmo , Fresco by Matteo Perez d' Aleccio.
"Nothing is more well known than the siege of Malta". Voltaire: French philosopher.
The Great Siege of Malta took place between May and September of 1565. The battles were the bloodiest Maltese soil ever saw.
On one side were the Knights of Malta and the Maltese led by La Valette. On the other the Ottoman army, one of the largest the seven seas ever saw, sent by Suleiman the Magnificent.
Outnumbered four to one, the Knights held their ground.
Grandmaster La Valette's cry was:
"SURRENDER IS NOT AN OPTION!"
This tour will take us through several places around Malta with special attention to the Great Siege, which include Valletta, Mdina and Cottonera.
Make an enquiery or Book now and Pay Later